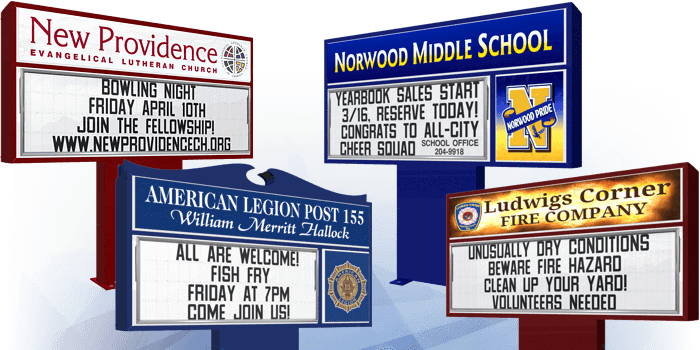 Outdoor Changeable Letter Signs
We take pride in manufacturing the best signs on the market today. Our changeable letter signs offer all of the benefits of our decades of sign building experience with low pricing.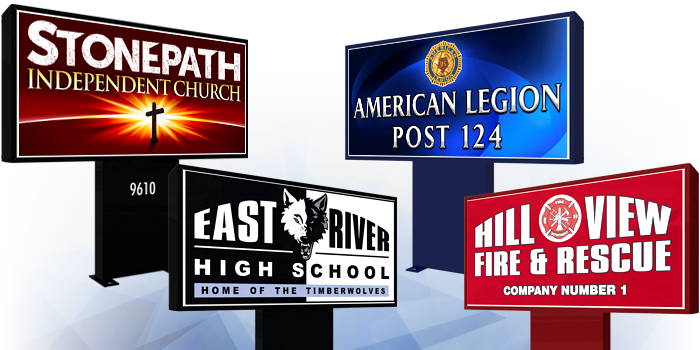 Create your own custom sign, or work with our talented artists to design a sign that is sure to impress. Put our decades of sign making experience to work for your business or organization!