School signs provide the essential means of communication between the school and its community, parents, students, and teachers. An effective school sign will attract attention, announce events, advertise fundraisers, acknowledge students, and accent school pride!

In addition to our Outdoor Signs America products, we are partnered with Stewart School Signs to provide you with the highest quality product and best customer service available. Stewart is the largest school sign company in America and provides signs to educational institutions across the country and around the world! With almost 50,000 satisfied customers since their start in 1968, these school signs have proven to not only meet but exceed customers' high expectations. An industry-leading warranty backs all Stewart signs.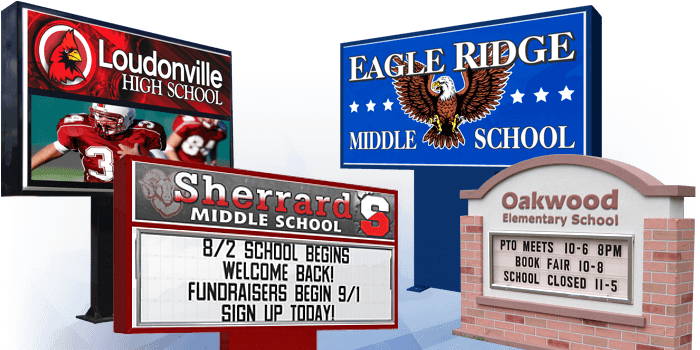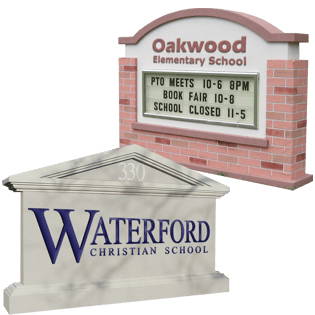 Monument Signs for Schools
Create a classic look with the durability of state-of-the-art monument signs. Made with a 100% acrylic textured finish, these masonry signs resist fading, impact, and the weather. These stone and masonry-style school signs offer unparalleled quality at an affordable price!