Outdoor church signs are the best way to reach your community and inform them of special services and important events, all while attracting new members. No other method of outreach will work for you 24 hours a day, 7 days a week. In fact, a study by the National Evangelistic Association found that "10% of the adults who join American congregations each year decide to visit for the first time after seeing THE CHURCH SIGN..."

In addition to our Outdoor Signs America products, we are partnered with Stewart Signs to provide you with the highest quality product and best customer service available. Stewart is the largest church sign company in America and is endorsed by a growing list of denominational organizations! With almost 50,000 satisfied customers since their start in 1968, these signs have proven to not only meet but exceed customers' high expectations. An industry-leading warranty backs all Stewart signs.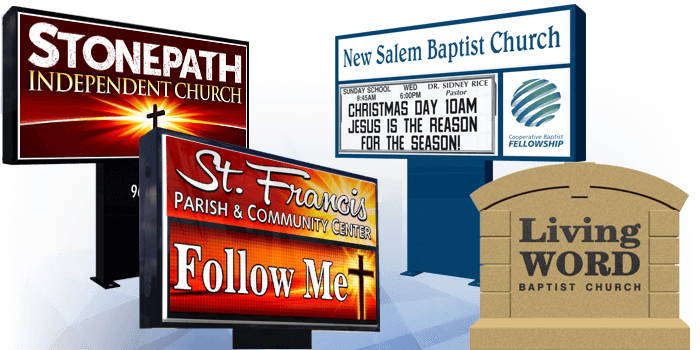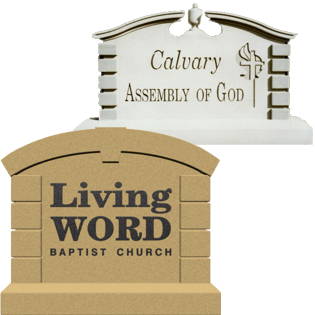 Monument Signs for Churches
Create a classic look with the durability of state-of-the-art monument signs. Made with a 100% acrylic textured finish, these masonry signs resist fading, impact, and the weather. These stone and masonry-style church signs offer unparalleled quality at an affordable price!